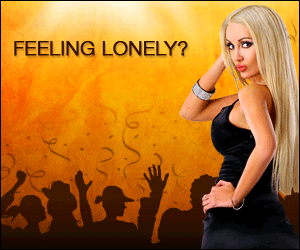 Time is running out, the year 2009 is coming to an ending, but the good news 2009 won't end quietly. No, before we can say goodbye to 2009 and celebrate 2010, we have one more big celebration,  it's time to celebrate Sweet Holiday Dreams at CamContacts! And this time, you could be a winner every day!
Special celebrations at CamContacts are always really popular since you can win lots of cash while you are just enjoying sexy chat sessions with your favorite CamContacts girls like most of you always do. During the celebration of Sweet Holiday Dreams you can be a winner you can win by playing:
Daily prizes will be awarded to up to 10 winners whose names will be randomly picked from the top 50 daily scores. The higher your daily ranking, the greater the chances of being picked, and you will have up to 10 chances to win each day!
But you can also win great cash prices!
Win webcam sex credits worth:
1st – $1500, 2nd – $1000, 3rd – $750, 4th – $500, 5th – $250, 6th-10th – $100
Good luck winning those prices at CamContacts and of course, Team webcamlog wishes you all the best for 2010!